CERAMIC COATINGS
We offer the premier Ceramic Coatings for your Car, Boat, Bike or anything else you want protected. This coating sheds dirt, grime and water and looks as good years from now as it does today.
PROTECT ONE OF YOUR BIGGEST INVESTMENTS.

Don't let the sands of time make your biggest investments look old before its time. Show your vehicle some love with some GTECHNIQ products.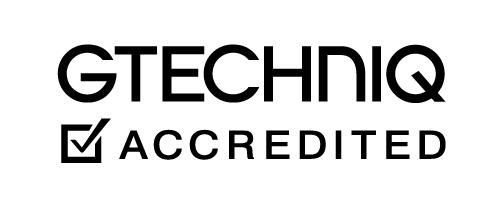 THE TECHNOLOGY BEHIND THE SCIENCE
Gtechniq smart surface science combines the latest in fields such as nanochemistry and supramolecular chemistry, with rigorous real-world and laboratory testing. The premise for all Gtechniq products is to hit a sweet spot of performance, ease of application, and price. We apply the same principle to our whole range of boat, bike, and car paint protection products.
Advances in silicon technology driven by a high global demand for faster and smaller processors have thrown up a wealth of new and innovative materials, offering a range of solutions that were never possible before. Gtechniq has the experience, connections, and motivation to bring to the market, class-leading products, proven to improve every aspect of surface care.